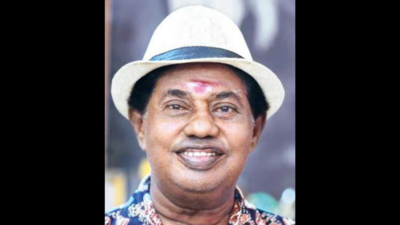 CHENNAI: Actor 'Bonda' , who has been admitted to Tamil Nadu Government Multi Super Speciality Hospital in Chennai, is suffering from chronic renal failure, health minister Ma Subramanian said after visiting him.
The health condition of the 59-year-old actor is presently stable, but doctors are preparing him for dialysis. On Saturday, doctors will perform a surgery (AV fistula) to connect an artery and a vein for dialysis access.
"We have asked him to check if his family members are willing to donate a kidney. If not, he will be waitlisted for the donation that comes through the cadaver programme under TRANSTAN ," Subramanian said.
Mani started his film career with a supporting role in director  Bhagyaraj 's 'Pavunnu Pavunuthan' in 1991. He has acted in more than 250 films including 'Ravanan', 'Murai Mappillai', 'Run', 'Winner', 'Sundara Travels' and 'Kuselan'.